The review of the penultimate episode of Star Wars: Obi-Wan Kenobi 1×05, the series on Disney+ in which our Jedi is having a bad time in the present and in the past.
At this point, it's abundantly clear that there were issues in the making of Obi-Wan Kenobi. Snags perhaps caused by the pandemic, among other things, which over the weeks have become more and more evident above all because it has become almost a game to find the faults of the new television series on Disney+ abandoning any pretense of entertainment. Next week we'll try to think about the season in full, while we're talking about the final episode, but for now we have to admit there's certainly been a lot more recklessness than a production like The Mandalorianand most surprising is the fact that Obi-Wan Kenobi is centered on an iconic character, much loved and also played by an extraordinary actor also as a producer.
The alternation of pros and cons in each episode, as we mentioned last week, is… frustrating. This penultimate date on paper would have been great in every way, had it not been for some controversial aspects that end up undermining the show in general. Let's see them together in ours Obi-Wan Kenobi 1×05 review and, as usual, be careful because our analysis will necessarily need some spoilers.
Masters and Padawans
Star Wars fans will surely appreciate the flashbacks that dot the episode and bring them back to the scene. Hayden Christensen in the role of Anakin Skywalker during Episode II, in the scenes where Vader remembers a training, and Episode III, with a reinterpretation of the slaughter in the Jedi Temple. For what little is seen, Christensen managed to convey Anakin's tone and swagger twenty years later, but we can't blame anyone who noticed the wrinkles in the training scene – in the other flashbacks, Anakin keeps his hood up and his face in darkness. light – since Lucasfilm could have resorted to computer graphics as in The Mandalorian with Mark Hamill's Luke Skywalker. Granted, Christensen looks his age well, but this Anakin is definitely older than the same character we met in Attack of the Clones.
That said, see Master and Padawan face off in duel, even though it was just for practice, it was a lot of fun, not least because it served to remind even the most forgetful viewers what kind of Anakin was. We must not forget, in fact, that beyond the prequel films, there have been different seasons of Star Wars: The Clone Wars that have worked on the character and, at this point, it seems appropriate to highlight how point the Star Wars television series draw on this imagination.
The relationship between Maestro and Padawan is a central theme of this episode, as well as decisive in several respects, even if it should be better explained to the director of the Italian dubbing, who was able to authorize a blunder monumental when Reva, turning to Obi-Wan and referring to Anakin, exclaims, "You were his Padawan!". Of course, the original line is "He was your Padawan" and the Italian subtitles are correct, so it's really a dubbing error.
But let's talk about it dreamed, much reviled online and in real life. On these same pages, we've repeatedly complained about her flatness as an antagonist, to the detriment of Moses Ingram's acting evidence, but we certainly don't share the racial slurs that showered her. Episode 5 somewhat fixes the mischaracterization of the third sister finally explain the reasons. Which were also pretty obvious – let's just say we all figured that out from the first episode? – and not entirely convincing, but in context they work and at least justify his anger and his methods. We will now have to understand which direction the character will take, especially if it is true that Disney+ is evaluating a mini-series centered on her.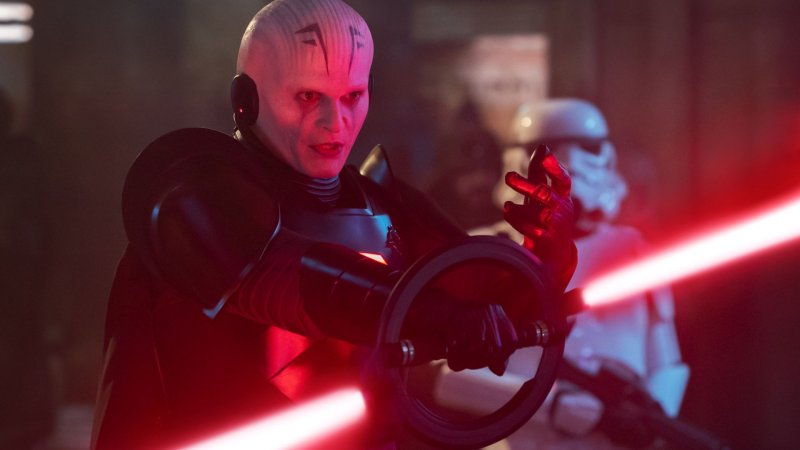 The problem is that its subplot was confused from the start, with a series of dubious gimmicks which, in the end, also appeared to us to be inconclusive, starting with the death of the Grand Inquisitorwhich we've been intrigued about for weeks – the Pau'an will still be alive and well, years later, in Star Wars: Rebels – and which turned out in the most mundane way of all, given that Reva was Grand Inquisitor for less than 30 minutes.
Orientation problems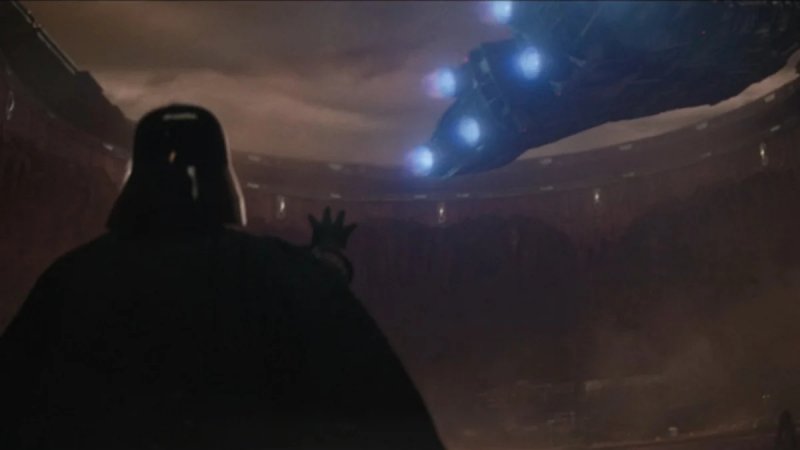 There's another Master we should talk about, and it's not Obi-Wan who, in this episode, strange to say, doesn't do much but dispense advice and study a careless strategy that ultimately only works because the script wanted it to. . In the real world, no one would have made half the decisions in this episode, but we want to say it again: Star Wars is not the real world. It is a family fiction. Entertainment for everyone. The authors want tell a story which, moreover, comes under certain precise canons and is always projected towards the victory of the forces of good and hope. Expecting mutilation, blood, visual or verbal violence makes no sense. If that's what you're looking for, sorry to inform you that you don't understand what Star Wars is.
All these complaints about the baby too Leia, on Disney who wants to sell Star Wars to children, they leave the time they find. One name: Jar-Jar Binks. Movie: The Phantom Menace. It was the early 2000s and George Lucas still had Star Wars. And it's not like his trilogies were full of blood and guts.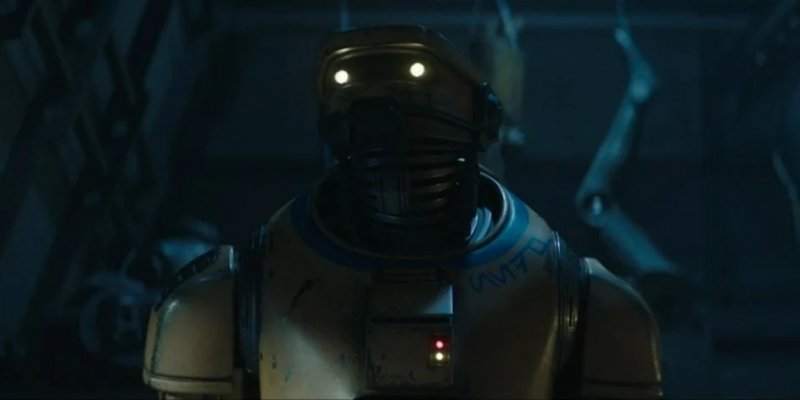 That said, it's clear that the production tried to raise the bar to "sell" a dark Vador more menacing in the flesh than we experienced in the original trilogy. We've seen Vader on other occasions – for example in Rogue One and in Star Wars: Rebels – and Lucasfilm continued to turn him into a force of nature, whereas in the Lucas films he was basically a very good warrior and that was it. Obi-Wan Kenobi Chapter 5 tops the massacre of a few weeks ago with a duel in which Vader is seen fighting with the pure power of fanservice, deflecting and parrying lightsaber blows with the Force, without even igniting his signature weapon for much of the time.
It would be an incredible moment, if it weren't weakened by clumsy choreography and a very flat staging. By now it should be clear to everyone that Obi-Wan Kenobi's big problem is just that: the direction. Not so much the budget or the post-production, which may have been paralyzed by the health restrictions, although at this point it would have been better to postpone the series as we did with Andor or Ms. Marvel.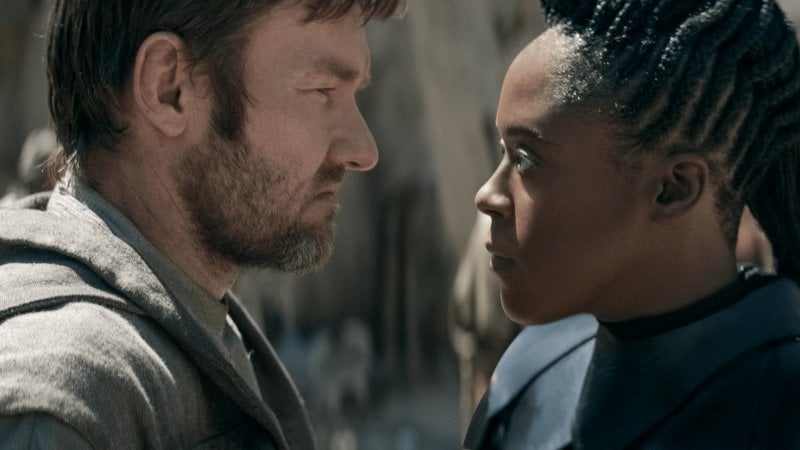 There are moments in the episode that have huge potential, but suffer from technical issues such as the abuse of the fragile room, unsatisfactory lighting, monotonous and uncreative staging. The duel we were talking about is a shining example of this, but also the scene that precedes it and which reminded us of the Star Wars: The Force Unleashed video game, has the ability to revive, galvanize the viewer and then make them burst with a rather ridiculous narrative aspect that it would have sufficed to camouflage with better work in the plans.
The same goes for the moment of introspection devoted to tala: It's a very nice scene, but it feels like something is missing, that maybe the show didn't explore its relationship with the droid NED-B enough, or that there isn't there was no better coordination between the director and the screenwriters.
PRO
Flashbacks
Darth Vader unleashed
VERSUS
The absurd slippage of Italian dubbing
Weak staging that belittles the best scenes